Sustainable coatings for a colourful future
We help our clients sustainably protect their objects while reducing their carbon footprint at the same time. We do this by lengthening the lifespan of materials with less coating (thin layer technology), by using less harmful substances in our products and by producing our products in a low-emission manner. We challenge ourselves day in day out to improve our products in sustainability, efficiency and quality. Our products have to suffice to the highest quality standards. We believe that our clients shouldn't have to choose between sustainability, price and quality.
our core values

sustainable
reduction of enviromental impact
future proof
socially responsible

Innovative
pioneering
distinctive products
high added value
solution-oriented

Transparant
provide evidence
honest
accessable
responsible
Rich history
Baril Coatings started in 1982 with the production of paint and coatings in Moerkapelle. A number of committed employees have been active in the company from day one. They have seen the company grow from a small-scale paint maker from a shed to an internationally operating coatings producer.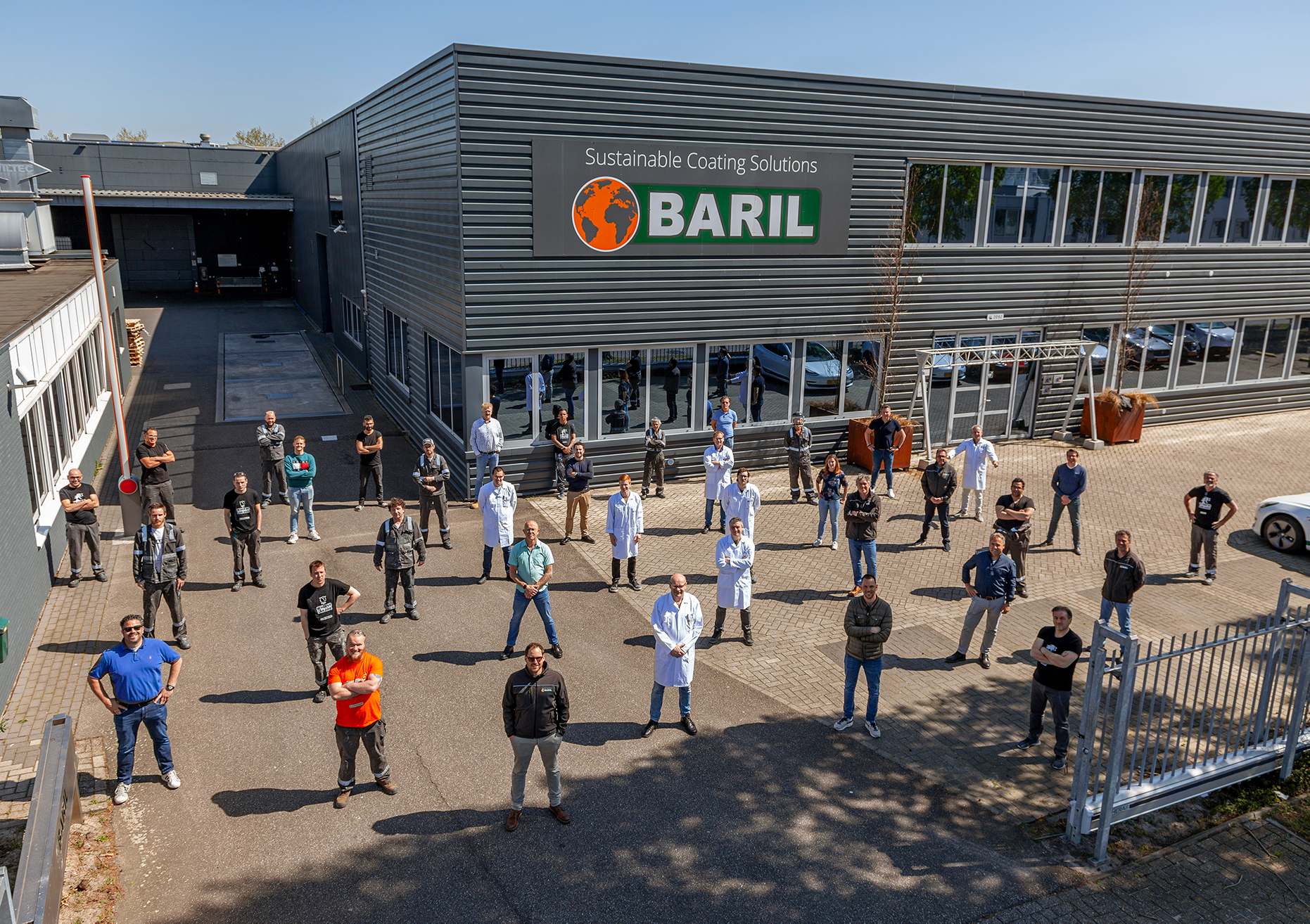 driven family owned company
The driven entrepreneurial family Duijghuisen often dares to make different choices. Corporate social responsibility is central to this. Where it is financially responsible, we opt for sustainable. We are working on cleaner factories, safe workplaces and we drive in electric cars.
Baril Coatings' greatest asset is its committed and driven team. We believe in our own strength and work purposefully to achieve our ambitions with responsibility towards employees and our living environment. We are accessible, honest and involved.
International and Locally involved
Baril Coatings is a global player with production locations in the Netherlands, the US and Poland. The philosophy of Baril Coatings is widely disseminated by our international partners. With our local distributors in Europe and North America, we have built up a strong market position worldwide. Our durable protection brands are deployed in more than 20 countries. We respond optimally to the various markets and develop customer-specific solutions for every coating application.