Rich history
Baril Coatings started in 1982 with the production of paint and coatings in Moerkapelle. A number of committed employees have been active in the company from day one. They have seen the company grow from a small-scale paint maker from a shed to an internationally operating coatings producer.
1982
Founded - November 12 in Moerkapelle
1989

Relocation to newly built premises in 's-Hertogenbosch

1990
Introduction 'High Solid' epoxies
1994-'95
Start using acrylics
1998
Participation in Coatings Care program and this included in own annual report
2001
Management buy out
2002
Incentive Award Best Entrepreneurs Vision, theme: CSR
2004

Acquisition of Fortis Coatings recipes and customer base
Focus on reducing solvent

2005

Founding Baril Coatings Polska
New construction and expansion of production

Purchase color mixing machine for water-based products

2006
Founding Baril Coatings USA
Start monitoring CO2 company footprint
2007
Acquisition Farball Coatings / Copperant Etten-Leur
2009
Dutch patent DCC Technology
2010
Focus on biobased raw materials as core values ​​for the company
2012
First collaboration between different parties for biobased binding agents
2013

Introduction of biobased paints
Death of Hans Broeders

Takeover by Geert Duijghuisen (management buy out)

Rijkswaterstaat approval for application portals with DualCure 2-layer paint system

2014
Introduction Copperant Pura, completely safe for people and the environment
Minority interest Jeroen and Teun Duijghuisen
2015
DCC patented in EU, USA and Canada
Best managed company 2015
2016
Start annual registration CO2 company footprint
EU Ecolabel for Pura product line
2017

Solar roof at production locations Etten-Leur and 's-Hertogenbosch
Production location Etten-Leur runs entirely on solar energy, Den Bosch partly
Opening of new ultramodern laboratory

Partner in founding plant-based consumer brand fairf

Introducing Copperant Minérale product line with EU ecolabel

Introducing SteelKote (formerly 4P)

Development Sustainability hotspot scan in collaboration with MVO NL and TNO

2018

Collaboration between different parties for biobased binding agents
Partner in founding plant-based consumer brand Mommy Paint

Introduction Copperant Altra wall paint line

2019

Start Baril Academy
Majority interest Jeroen and Teun Duijghuisen

2020

Became full owner of plant-based consumer brands fairf and Mommy Paint

Fully electric vehicle fleet

2021

Introduction Copperant Flora product line

Introduction Copperant Altra lacquer line
Introduction Hybrid product line

2022

Economy for the Common Good (ECG)-certificate achieved
First Copperant products with Cradle-to-Cradle certificate
40 years Baril Coatings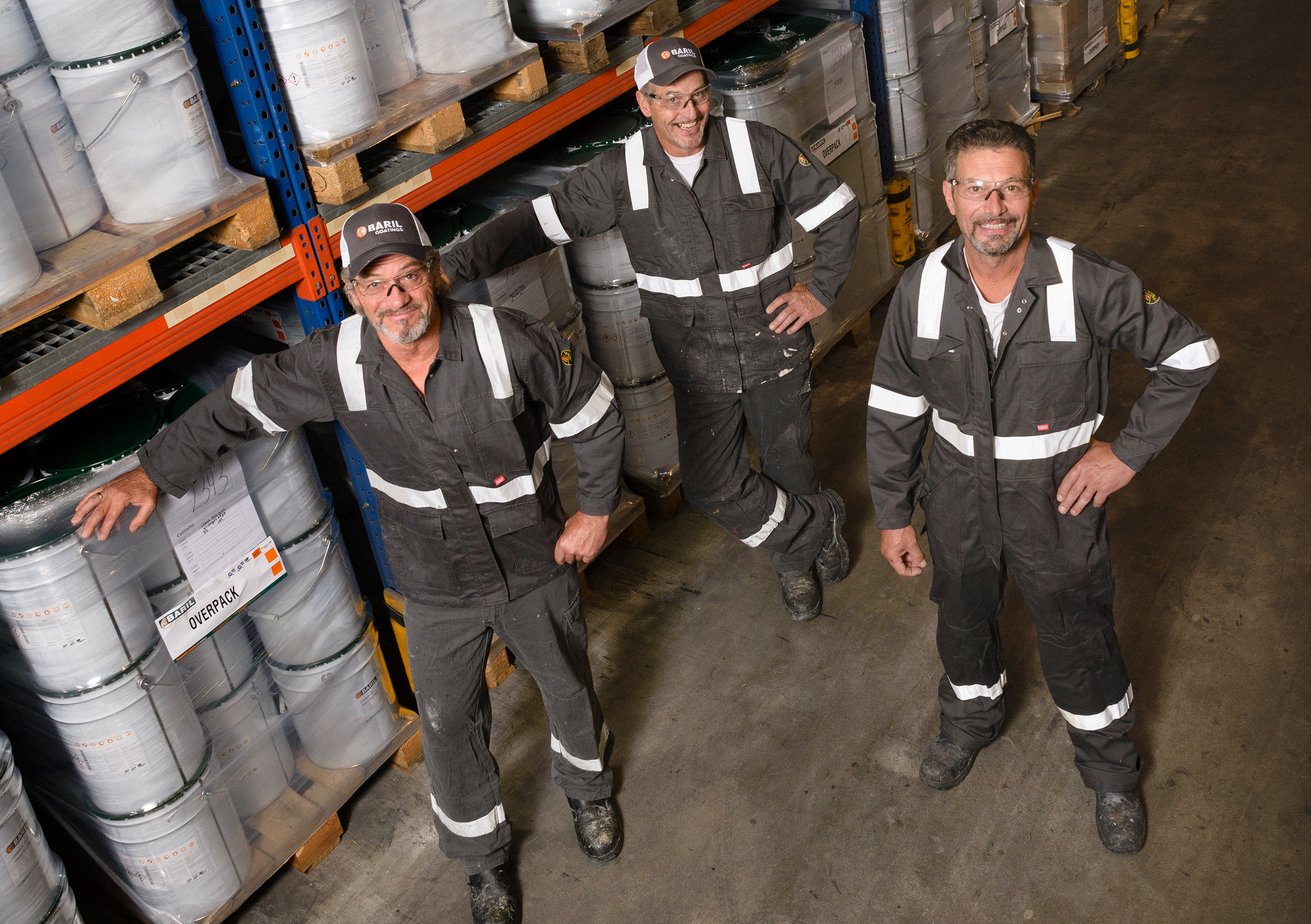 John, Ad and Ruud Broeders have been involved with Baril Coatings from the start. Their brother Hans was one of the founders and soon asked his brothers to join the company.