CONTACT With BARIL COATINGS
Please contact Baril Customer Service for any questions regarding your orders and deliveries. Customer service is also the first point of contact if you want to contact a specialist. E-mail sales@baril.nl or call +31 (0)73 641 98 90.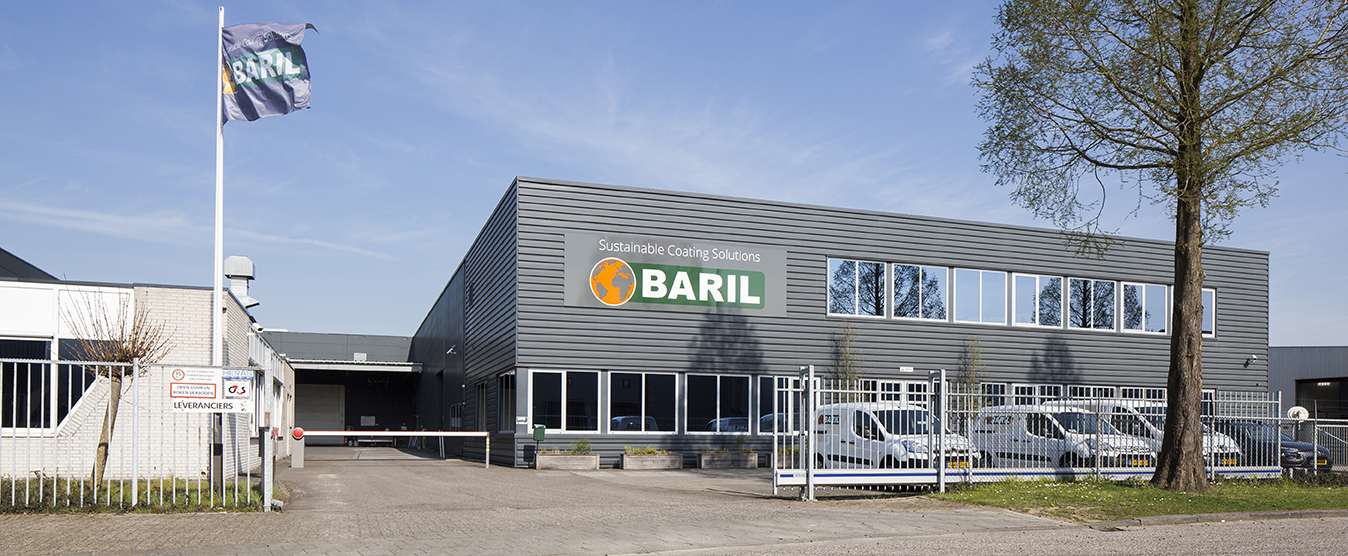 Baril Coatings headquaters
Baril Coatings is a developer and producer of high-quality, industrial coatings and building paints that are very durable. We supply them worldwide to steel and utility construction, OEM and metal industry, marine and offshore and to painting companies. Baril Coatings started in 1982 with the production of paint and coatings. The Dutch company is now active worldwide with production locations in the Netherlands, North America and Poland. Many liters of paint are produced and delivered every day from the head office and production location in 's-Hertogenbosch. Our biobased and water-based paints are produced at the production location in Etten-Leur.